Become a Supplier to NEI
We are a global supplier of spare parts and are committed to creating value for all of our business partners. Product quality, competitive pricing, and customer service are an integral part of our culture.
The relationship with our suppliers is critical to our success. NEI prides itself in serving our customers with a strong sense of duty and responsibility to provide the best service possible. Only by providing a high standard of service does NEI expect to earn and gain repeat business from our customers, and thus continue to procure from our supplier base. From accuracy of parts research to final fulfillment of a spare parts order, it takes everything in between and cooperation with suppliers and industry partners to achieve this objective.
Hidden cost drivers such as IT system issues, quotation errors, shipping errors, short shipments, invoicing problems all work against providing a high standard of service though they do happen. Working with our suppliers, we do our best to minimize these hidden cost drivers but most important of all is how quickly we can resolve and remove them from future occurrences.
If you are interested in becoming a supplier to NEI, please consider the following factors that we take into account when evaluating supplier performance:
Demonstrates customer focus: NEI pledges a high standard of service to customers and it is vital that our suppliers share in this pledge.
Quality of the product provided: It is imperative that the products supplied are of the highest quality and meet or exceed OEM specifications.
Quality of packing and shipping to and from NEI: Many items we supply are sensitive to breakage and require special packaging to arrive safely to its destination. NEI successfully exports items such as glass and fiberglass, electronic components, engines/transmission/differentials, HazMat items, and heavy weight parts mixed with light weight parts.
Items clearly identified: All items should be clearly marked or tagged with part number for quick and easy check-in.
Competitive pricing: Budgets are tight and smart shoppers look for the lowest price from companies providing the highest standard of service.
Honoring quotations/Invoicing accuracy: Items with a non-published price require a quotation. Once a price is quoted to the customer, it is expected that the price is honored and invoiced correctly.
Ability to meet quoted delivery times: Customers realize there are lead times and all they expect is to be kept advised on any late orders.
Accuracy of order fulfillment: Correct parts and line item quantities are vital to meeting on time delivery schedules. Shorted quantities result in delayed order fulfillment.
Efficiency in response to request for information: Receiving a timely answer for current pricing and technical information is vital to meeting our pledge of high quality service to customers.
Adherence to warranty provisions: Quick turn-around for warranty claims is expected.
Speed and cooperation in resolving problems or settling claims: Errors will happen and these are opportunities to demonstrate a commitment to customer service.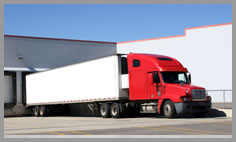 To learn more about NEI and to offer your products and services, please contact us.
Newbegin Enterprises, Inc. (NEI)
686 Industrial Park RD
Piney Flats, TN 37686
Tel: (423) 979-0109 Fax: (423) 979-0106
suppliers@nei.net